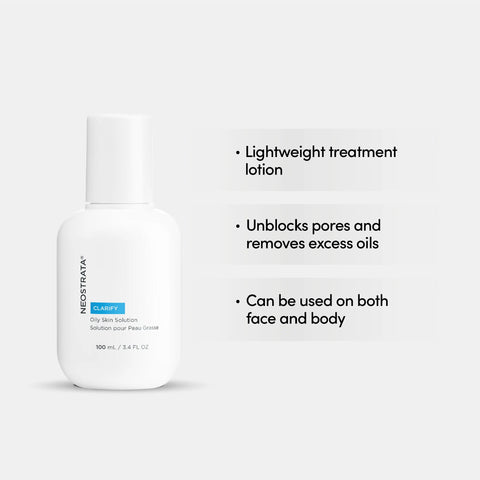 Save
40%
Neostrata Oily Skin Solution | 100ml
Expiry Date: 31.03.2024 Neostrata Oily Skin Solution is a toner solution that contains Glycolic Acid, an Alpha Hydroxy Acid (AHA), to gently exfoliate, help clear clogged pores and remove excess surface oil, sebum and other lipids present on blemish prone skin. Neostrata Clarify Skincare produc...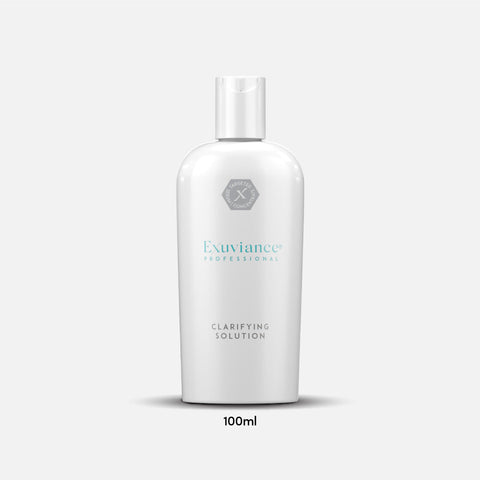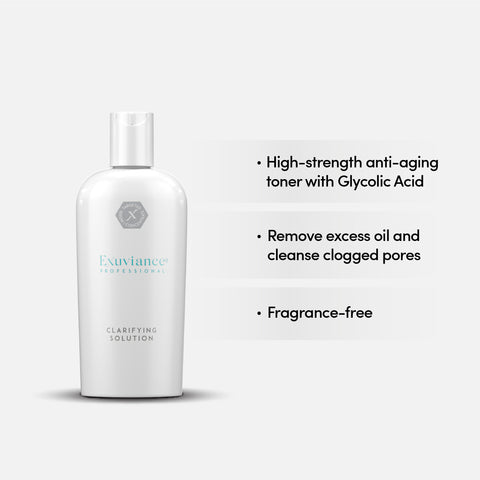 Save
15%
Exuviance Professional Clarifying Solution | 100ml
Expiry Date: 31.12.2024 Formulated specifically for the care of oily skin, this high strength anti-aging solution with glycolic acid enhances exfoliation, removes excess oils and deep cleans clogged pores for skin that looks healthier, more youthful and clear. Recommended for non-sensitive skin. ...