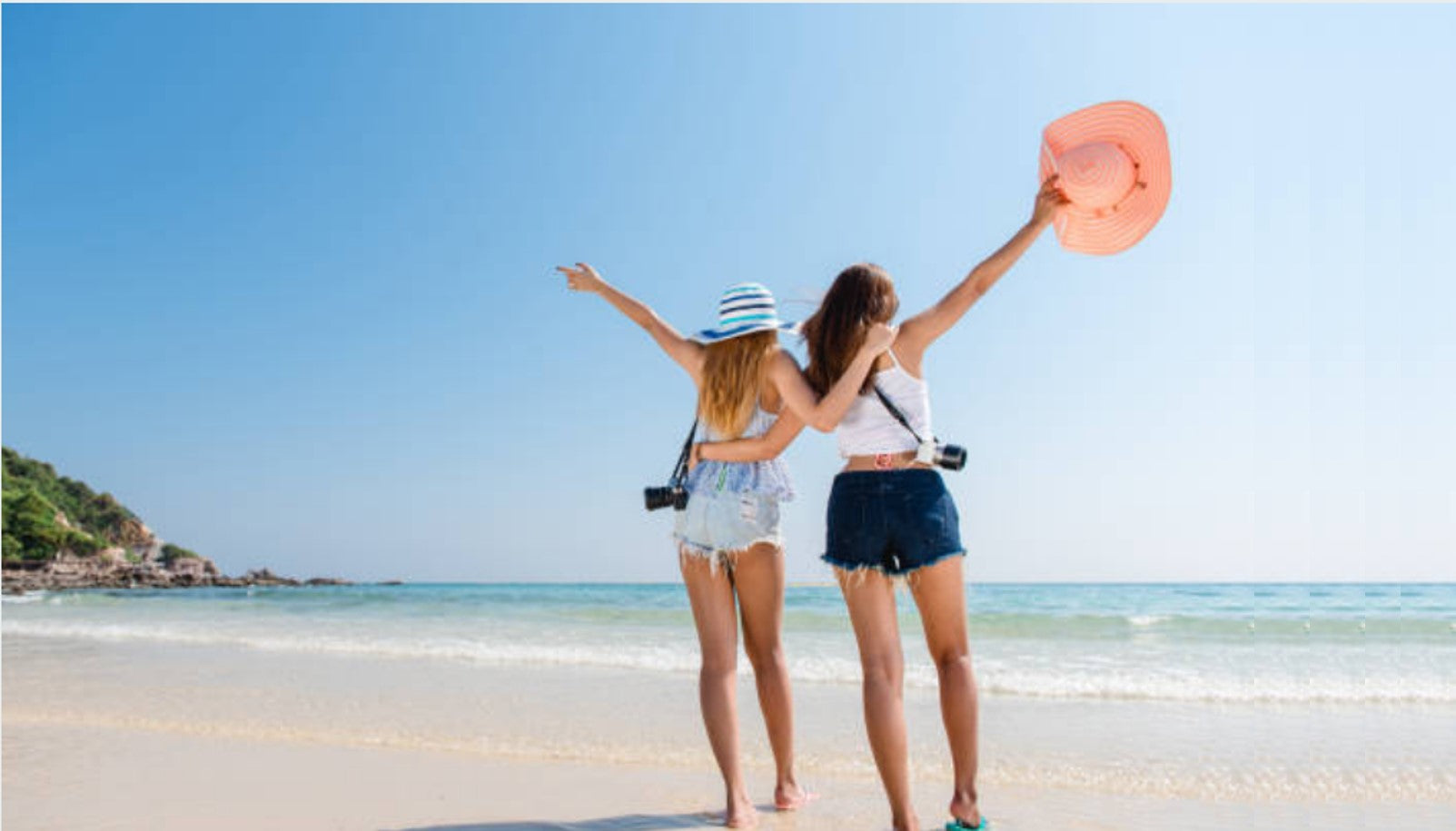 Too lazy to apply sunblock? Pop a Heliocare pill and you're less likely to be sunburnt.
Having a suntan is a perk that comes with his job, says part-time swimming instructor Patrick Yeo. The father of three spends at least seven hours every weekend coaching students. But despite using a topical sunblock, his face would often get burnt and peel, leaving him with dry and patchy skin. "My wife complained I looked old. She said I should give up coaching," says Yeo, 47, who is also a full-time credit manager. Last December, he came across Heliocare, a brand of sunblock pill which can be taken orally.
The first of its kind in the world, it contains a natural fern extract. The South American polypodium leucotomos fern boasts powerful antioxidant properties which protect the skin from free radicals caused by exposure to UV light. Heliocare promises to increase the skin's resistance to sunburn by up to 300 per cent, while preventing hyper-pigmentation, which is the darkening of patches of skin caused by exposure to the sun.
After a two-month course, during which he would pop two pills a day, every weekend, on top of several applications of an SPF 45 sunblock, Yeo claims his spots have faded and his complexion has become more youthful. He says with a laugh: "My 18-year-old daughter was annoyed because my colleagues thought she was my girlfriend." He belongs to a growing number of sun-worshippers who believe in the supposed benefits of Heliocare and are willing to fork out $75 for a bottle of 60 capsules. Besides Heliocare, there is also Solaris, which costs $69 from 60 tablets and is available from the newurbanmale store at The Heeren. Unlike Heliocare, which is a sunblock, Solaris is an oral supplement that speeds up the tanning process and reduces the photo-aging effects of the sun on the skin.
Singapore is the first Asian country to sell Heliocare, which is registered with the Health Science Authority of Singapore. It is available in more than 30 countries such as New Zealand, Spain and the United States. It is currently available from almost 200 doctors here and at Guardian stores and hospital pharmacies, says Royston Ho of NeoAsia, its Singapore distributor. Ho, who is NeoAsia's assistant product manager, attributes the increasing acceptance of Heliocare by doctors to its strong medical backing. The product, which is manufactured in Spain, has been researched at Harvard Medical School for over 12 years and is reported to have no known effects on humans. But does the oral suncare supplement really work?
Dr Joyce Lum, a dermatologist with a clinic at Paragon Medical Suites, feels the product is pricey but good for people who are lazy". She says the scientific studies on Heliocare show that "it not only blocks out the sun, but contains antioxidants to mop up free radicals". When used in conjunction with a topical sunscreen, she says her patients "don't burn or tan as easily".
Dr Patricia Yuen, a consultant dermatologist at Pacific Specialists Practice, says she would prescribe oral sunblock for patients with "photo-damaged skin and a history of skin cancer". But all the doctors Urban spoke to caution that oral sunblock should never replace topical sunblock.
Dr Chua Jun Jin, a cosmetic surgeon at Mount Elizabeth Medical Centre, says: " It's like an additional form of protection, just like a hat or umbrella. "Though it helps prevent further sun damage, it won't reverse the process." But not every sun-lover is prepared to spend the time or money on extra protection.
National swimmer Leslie Kwok may train daily in outdoor pool, but he says: "The sun doesn't bother me enough to take a pill. "I may consider it when I get older and my pigmentation gets worse."
Source: The Straits Times, Beautylicious, November 24th, 2005
Journalist: Leong Su-Lin