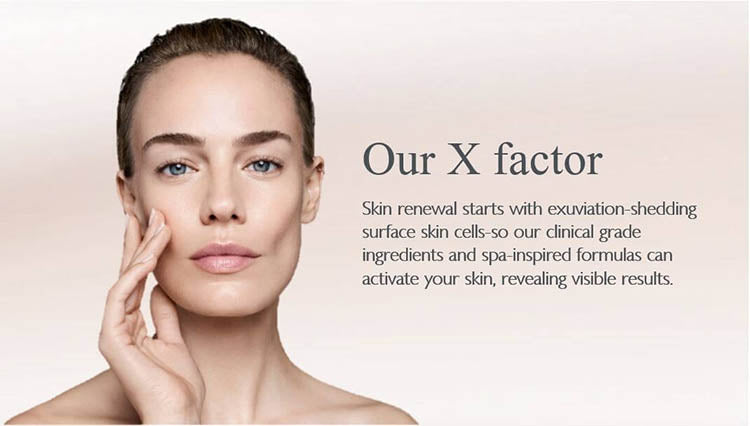 At Exuviance, we believe that effective skincare starts with self-care.
Our mission is to guide believers toward a personalized, intentional skincare practice to help exuviate the visible signs of aging and restore their overall well-being.
OUR BEGINNINGS
Founded by globally recognized innovators in clinical skincare, Exuviance has pioneered skincare discoveries like Glycolic Acid and has over 100 patents and publications. Today, we continue innovating performance-based skincare that unites superior science with spa-inspired experiences
OUR X FACTOR
Skin renewal starts with exuviation - shedding surface skin cells - so our formulas can activate and work together with your skin, revealing visible results
CLINICALLY DEVELOPED FOR PERFORMANCE
We use clinical grade ingredients, precisely blended at the optimal pH to deliver maximum efficacy while minimizing the potential for irritation.
That's why exuviation is beautiful, our formulas shed surface skin cells to reveal fresh skin while helping to renew skin for visible results.
EFFICACY WITH ELEGANCE
Born from our roots in spas around the globe, we are inspired to create highly effective, elegant formulas that elevate your daily routine into a self-caring ritual.
VISIBLE RESULTS
Our advanced dermatologist founded technologies and comprehensive product line have been clinically tested and shown to exfoliate, smooth the look of lines and wrinkles, strengthen skin's moisture barrier, hydrate, brighten skin tone, firm the look of skin, support skin's natural collagen, clarify pores, and target oiliness.