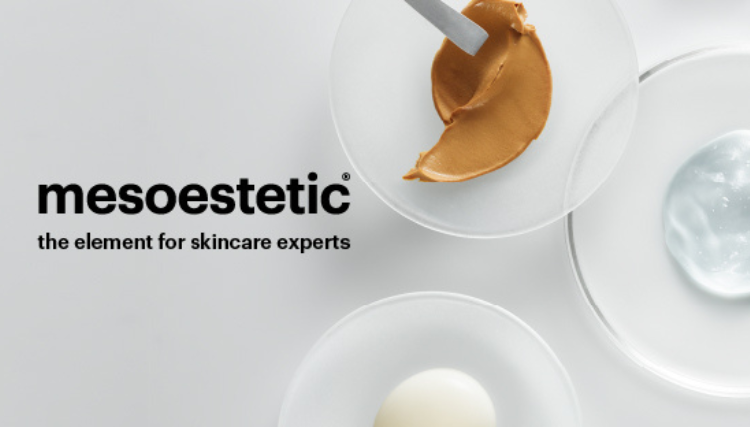 mesoestetic®, a world leader in medical cosmetics and aesthetic medicine, has developed moisturising solutions, a range formulated with highly effective active ingredients that provide the skin with an optimal level of hydration and maintain it in optimal functional and aesthetic conditions. It also offers solutions suited to the needs of each skin type.
The mechanisms that regulate skin hydration levels can become altered by various factors (age, stress, hormonal changes, environmental factors and so on), and they cause a dull skin, irregular and rough texture, deeper wrinkles, irritation, etc. In order to prevent dehydration and maintain the skin in its best condition, mesoestetic's moisturising solutions features a series of highly effective active ingredients that help prevent dehydration at all levels, providing additional protective action through antioxidant and anti-pollution active ingredients. Among these active ingredients, we find hyaluronic acid, a key ingredient for a deep moisturising action.
Moisturising and nourishing cream for normal and dry skin
hydra-vital factor k is a rich moisturising cream with protective action and a composition very similar to the natural moisturising factor (amino acids, urea, allantoin and lactic acid). In addition, as a result of the presence of Vitamin E, it has an antioxidant effect that protects the skin against free radicals, which are responsible for accelerating skin aging. Deep hydration all day long.
Intensive moisturising concentrate with hyaluronic acid, suitable for all skin types
ha densimatrix combines hyaluronic acid in several molecular structures for penetration at different levels. It also includes the anti-hyaluronidase complex, to protect HA degradation and block the action of external aggressions, and the antiaging pro complex, to promote the synthesis of collagen and elastin, providing firmness and elasticity.
It has an antiaging, pumpling, filling and protective action. It provides a deep and fresh hydration.
Moisturising mask for dry and dehydrated skin
hydravital mask is an intensive moisturising mask formulated by combining hyaluronic acid and viola tricolor extract, allowing for immediate, efficient and homogeneous hydration. Thanks to the argan oil and panthenol, the skin recovers the lipids essential for its comfort and balance, producing a regenerating, soothing and anti-redness action.
In addition, the formula's post-biotic active ingredient (Lactobacillus Ferment) enhances the balance of the microbiota to strengthen and preserve the skin barrier function in optimum conditions. On the other hand, the active ingredient Urban D-Tox protects the skin against pollution.
It is perfect for applying after sun exposure. You can even put it in the refrigerator to achieve that such desired fresh feeling in summer.