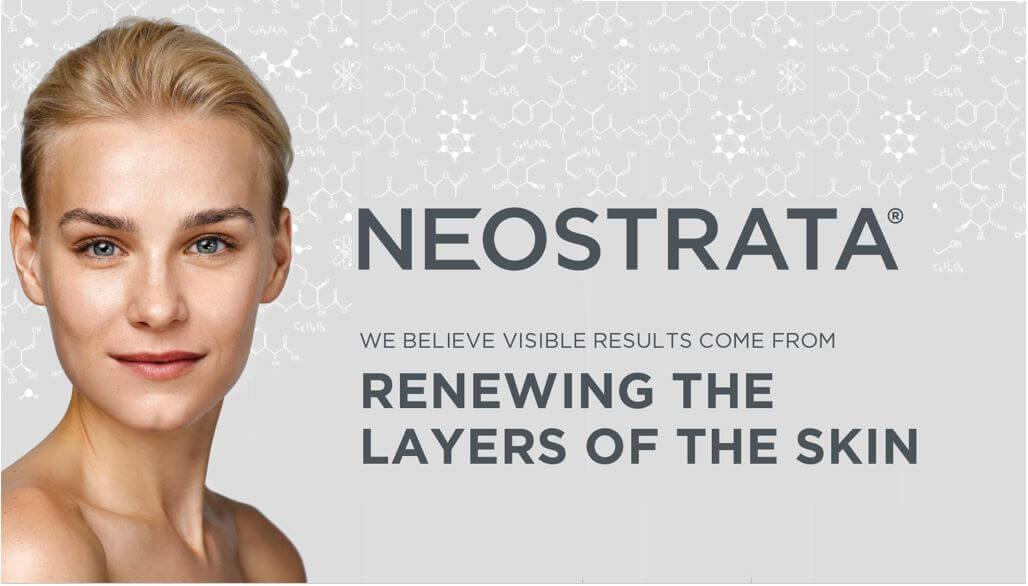 We're on a mission to help people by helping their skin.
NeoStrata translates to "new layers." Two words that perfectly describe our skincare philosophy that visible results come from renewing layers of the skin.

In 1974, our founders discovered the profound benefits of Alpha Hydroxy Acids (AHAs) on skin, setting in motion a reputation for discovery and innovation in skincare that continues today. NeoStrata Company, located in Princeton, New Jersey, have been researching topical skincare ingredients for over 40 years, discovering and patenting some of the best-known technologies, like Glycolic Acid, which have been licensed within the skincare industry worldwide.

Our products are developed at the pH level that skin absorbs most effectively. It exfoliates the surface layers of your skin, revealing fresh, new layers and targets the building blocks of skin's matrix for long-term results.

NeoStrata is scientifically advanced, clinically proven skincare brand recommended by doctors worldwide to target a wide variety of skin types and skin conditions. Based on our heritage of scientific breakthroughs, we have created distinct collections, each tailored to a specific universal skin concerns such as photoaging, rosacea, hyperpigmentation, severe dryness, eczema and acne. Years of research have gone into our regimens, which combine multiple products to help your skin achieve maximum results.