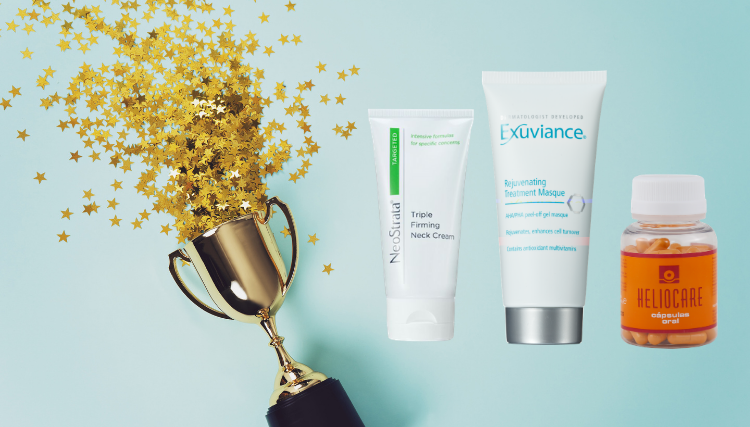 Looked at your Spotify Wrapped 2020 yet? As we wrap up 2020 on our end, we would like to bring our own spin on Spotify Wrapped – skincare version.
When it comes to having a beauty routine, skincare is definitely the place to invest in. But with the skincare market dropping new products left and right, all claiming to be the "next best formulation", how are we going to decide on a skincare routine that works? Here, you can find the answers to achieve your #skingoals. We have eased your decision-making process by narrowing down the top skincare products that we can't live without. From AHAs and PHAs that elevate your anti-aging routine, to essential vitamins to boost nourishment to your skin, scroll for our best performing products this year.
Suitable even for those with sensitive skin, this gentle foaming cleanser deep cleanses the pores, leaving your skin clean and fresh without stripping it of its moisture. Formulated with glycolic acid and gluconolactone, it also lightly exfoliate dead skin cell to reveal brighter, firmer skin.
With just 4 weeks of use, 90% of users found themselves waking up to softer, more velvety skin. Hailed as the ultimate night time transformer, this intense hydration moisturizer is not to be overlooked. Doubling as an anti-aging solution, the Exuviance Evening Restorative Complex even reduces fine lines and improves skin elasticity.
Keeping your skin fair is one of the key ways to maintain that natural healthy glow. The Heliocare Power Duo is the ideal companion to step up your skincare game and care for your skin from within.
Using White Tech Complex that consists of pomegranate extract, L-cystine, vitamin C and B3, Heliocare Purewhite Radiance is clinically proven to attain fair skin.  
The other half of the duo, Heliocare Oral Capsules, is the world's first oral sunblock created. Its exclusive Fernblock technology reaps antioxidant benefits and increase the skin's resistance to sunburn and redness by 300%.
This power couple is what you need to keep yourself sun protected, and yet as radiant as the sun.
Here is one daily-use serum that we just can't seem to let go of – NeoStrata's Bionic Face Serum. Containing key ingredients Pro-Vitamins A,C and E and 10% lactobionic acid, this serum seeps into deep layers of the skin to provide extra hydration on top of your moisturizer while minimizing pore size and reducing fine lines.
The neck is typically the first area of the body to show signs of aging, and yet it is often a part overlooked in the skincare regime. Made up of 8% neoglucosamine – the building block for media's favourite hyaluronic acid, NeoStrata Triple Firming Neck Cream helps firm and prevent sagging skin, reduce the appearance of age spots, and stimulate pro-collagen production for more youthful looking skin.
Formally known as NeoStrata Enlighten Pigment Lightening Gel, you can say goodbye to the dark spots and age spots that developed through all these years of sun exposure. As an even bigger bonus, it contains active brighteners kojic acid and vitamin C to prevent new spots from forming, allowing your skin to age with grace.
While all skin types can benefit from this deep cleansing mask, those with oily/acne-prone skin need this. Containing PHA gluconolactone, the mask gently exfoliates to improve the skin's clarity, luminosity and refines pore size. With Vitamins A,C,E and pro vitamin B complex, it boasts superior moisturization while fighting the signs of aging with its AHA/PHA blend.
And here we have it, the best performing skincare in 2020. Did you find the holy grail product you've been looking for?