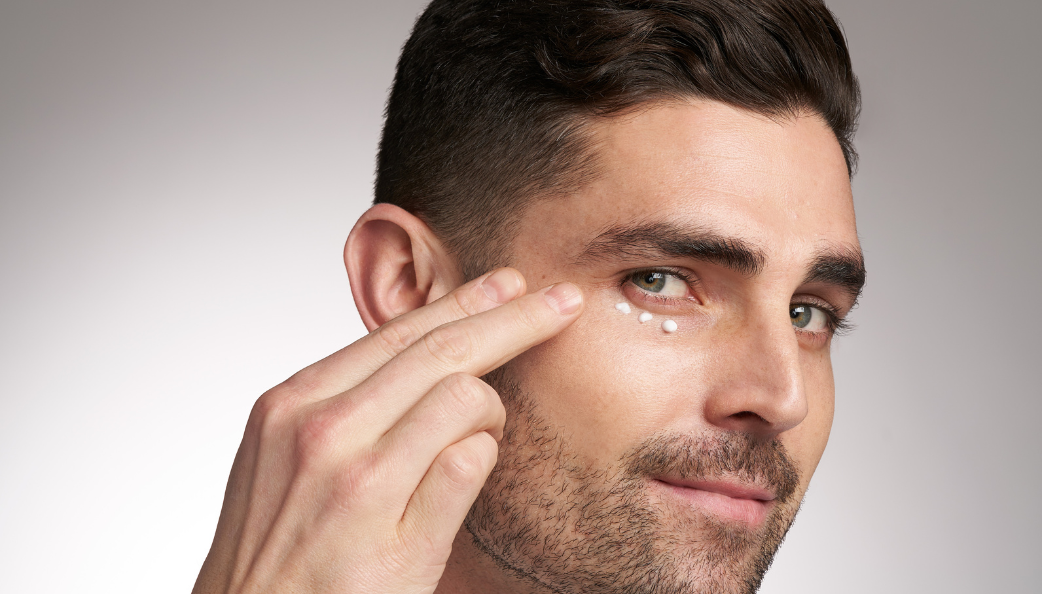 You're probably familiar with cleanser, serum and SPF applications as three essential steps for any regimen, but did you know there's one more unsung hero that can help you level up your skincare game?
If you're not using an eye cream, it's time to meet this targeted treatment! Let's chat.
How & Where to Apply Your Eye Cream
Cleanse twice daily with your favorite cleanser.
Next, apply your favorite serum to the face, followed by your eye cream to the eye area.
Finish with a moisturizer and SPF for daytime and with a moisturizer alone in the evening.
Eye Cream Application Pro Tip:
Avoid dragging and pulling on the delicate skin around your eye by using your ring fingers to gently pat a small amount of eye cream around your orbital bone (that's where your cheekbone sticks out the most under the eye and the outer edges where crow's feet form at the side). Avoid irritation: Don't get too close to the eye itself!
When To Apply Your Eye Cream
The short answer: twice a day, every day! Eye cream is a super easy addition to a core skincare regimen and it takes no time at all to incorporate this step into your daily routine. It's as easy as 1-2-3!
How to Find the Best Eye Cream
Choose the best eye cream for your needs by examining your current skincare regimen. What are you primarily focused on? Chances are that you'll experience similar concerns around the eye. Next grab a mirror and look closely at the skin around your eyes. What do you see? Are you noticing dry or crepey skin, puffiness under the eyes, crow's feet or wrinkles at the outer edges? Do you see uneven skin tone or dark circles in the undereye area? Note your concerns and check out our curated collection of eye creams that are gentle enough for the delicate eye area, yet effective at taking on your unique skincare concerns.
NST Enlighten Brightening Eye Cream: Neostrata Brightening Eye Cream is a powerful eye cream that strengthens the delicate eye area to help minimise the appearance of dark under-eye circles, puffiness and expression lines.
ACM Duolys Eye Contour Cream: An all-round care product that smooths wrinkles, reduces puffiness and lightens dark circles. An immediate freshness effect smooths and decongests the look.
RevitaLash AquaBlur: A simple, gentle and effective hydrating eye gel that can be used with or without makeup to moisturize, protect and smooth the eye area while supporting the health of brows and lashes. An oil-free, vitamin-infused and antioxidant rich formula.
Eye cream is a key step in any skincare regimen, whether you're focus is lines and wrinkles, dehydrated skin or dark circles. Get ready to ramp up your regimen and learn more about Dermaskinshop's collection of results-focused eye creams by exploring our eye cream page.